MICRODELETION SYNDROME 5Q14.3-MEF2C
The microdeletion syndrome 5q14.3-MEF2C Association has beenfounded by families of children affected by this rare disease in order to raise funds for future research and treatment.
This syndrome is based on the lack of a gene or part of a gene on chromosome 5. Specifically, children of this association have the MEF2C gene affected . This Disease affects psychomotor development causing a significant delay with autism spectrum traits and epileptic seizures. There are only about 100 cases diagnosed worldwide with this rare disease, six of them from Spain.
There is now a research team at the Scintillon Institute, San Diego, led by Dr. Stuart Lipton, who is developing possible treatments for this disease. Dr. Lipton and his group have thrown themselves into this investigation which is in an advanced stage. However, it needs funding to move forward and to treat our children one day in a near future.
"I feel the urgency in developing a treatment for our children, probably quite similar to your own feelings" Stuart Lipton
---
Last News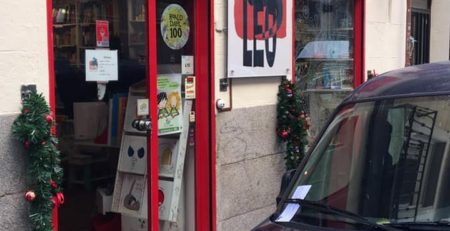 We have a new place to find our solidarity bracelets! The children's bookstore El Dragon Lector, becomes a new collaborator,... read more
---